Customized Sheet Rocking Services in Atlanta, GA
At On-Point Renovations, we are experts in Sheet Rocking walls for both residential and commercial properties. We understand that adding drywall to your walls can make a huge difference in the appearance and functionality of your space. That's why we offer high-quality Sheet Rocking services that are customized to meet your unique needs and preferences.
Our team of professionals takes pride in their attention to detail, ensuring that every Sheet Rocking project we undertake is completed to the highest standards of quality. We use only the best materials and the latest techniques to ensure that your walls look flawless and are structurally sound. Whether you need to repair a damaged wall or want to install drywall in a new construction project, we have the skills and expertise to get the job done right.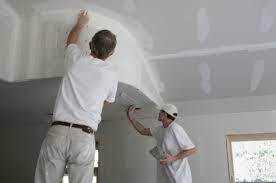 We believe that Sheet Rocking walls is an art form, and we approach each project with creativity and passion. Our team works closely with our clients to understand their vision and create a finished product that exceeds their expectations. We know that every project is different, which is why we offer a range of options to suit your specific needs, from smooth finishes to textured finishes.
At On-Point Renovations, we understand that your walls are the foundation of your space, and we take our responsibility to build them seriously. That's why we are committed to providing you with the highest quality Sheet Rocking services at an affordable price. Contact us today to learn more about our Sheet Rocking services and take the first step towards transforming your space.